Hiring policies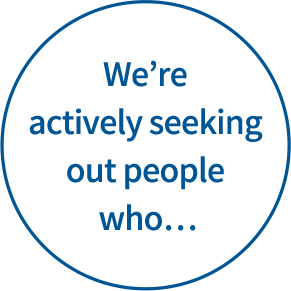 Have expert knowledge and want to support corporate and local government activities
Want to be a respected trading company professional in their area of expertise
Have high aspirations and are committed to their own growth in the business world
Want to live as an upstanding member of the business community
(Industrial chemical sales experience and knowledge is not required to apply.)
Kida Company is a specialty trading company that provides industrial chemical and functional products to leading corporations and local governments across Japan. Our commitment to relationships and steady, conscientious sales activities is what has allowed us to build such strong bonds with our customers.
We're not looking for anything extraordinary, but we do want people who are energetic, honest, and hardworking. We can give you the expert knowledge you need once you join the company, so there's no need for applicants to be well-versed in chemical products or physics. We're not looking for knowledge or qualifications as much as we're looking for people who throw themselves into the task at hand and are quick with a greeting and a smile for anybody around them. The important thing is prioritizing human relationships.
Another feature of our company is work-life balance, and we believe it's important to be able to switch on and off. When it's time to work, work hard—and when it's time to relax, kick back and enjoy.
Career inquiry